Application Process
Application Process
FSMTB requires all MBLEx applicants to request and ensure their massage therapy education program submits educational records
directly to FSMTB. MBLEx applications are not complete for
processing until educational records are received.
Processing: Please allow five (5) business days for FSMTB to
process your completed MBLEx application. A completed application consists of the MBLEx application, and your educational records.
Authorization to Test (ATT): FSMTB sends ATT via email with
instructions to schedule your examination online or by calling toll free.
You must test within 90 days of receiving an ATT.
Confirmation: Appointment confirmation is sent to the candidate
via email.
Take MBLEx: Candidate will receive unofficial exam results at the
testing center and FSMTB sends result to the designated state board
or agency within 24 hours.
Reminders
If you have not received communication from FSMTB by the fifth day after submitting your application, please contact us at 1.866.962.3926 or email us at mblex@fsmtb.org.


On the test day, you are required to bring two forms of identification to the test site. Please ensure the name on both of your identifications match the exact name provided on your application. For more information on appropriate forms of identification, please see the candidate handbook.

Testing Accommodations
The FSMTB complies with the Americans with Disabilities Act of 1990 (ADA) and will accommodate requests from qualified candidates with a diagnosed disability for accommodations to take the MBLEx if the request is reasonable and properly documented and does not fundamentally alter the examination or jeopardize exam security. Submission of an accommodations request does not guarantee that testing accommodations will be made. The FSMTB will review your request and professional recommendations to determine whether the accommodation is reasonable and appropriate to the testing environment or whether it would fundamentally alter the nature of the examination. To request accommodations, submit the ADA Accommodations Request Form. If you require accommodations in the application process itself, contact the FSMTB for assistance. Additionally, you are welcome to send your accommodation requests or any ADA-specific questions to ada@fsmtb.org.
ADA Testing Accommodations Handbook

ADA Accommodations Request Form - English
ADA Accommodations Request Form - Español
Veterans Affairs Reimbursement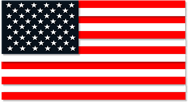 Veterans taking the MBLEx can be reimbursed for the cost of the exam.
Visit the Veterans Affairs website to learn more about how the reimbursement process works and search for approved tests online. You
will find the MBLEx by searching for "Massage Therapist". Payment is
issued only after you have submitted the required information to the Department of Veterans Affairs. You can find the application here or on
the Veterans Affairs website. 
If you have questions about reimbursement for the MBLEx, you can access the Veterans Affairs website or call 888-442-4551 or for those who are hearing impaired call 1-800-829-4833. 
Check Your MBLEx Application Status
To check the status of your MBLEx application, please send an email to mblex@fsmtb.org. Be sure to include your name and date of birth. Please keep in mind that it will take up to five days after you submit your application to receive your Authorization to Test (ATT).