MBLEx Study Guide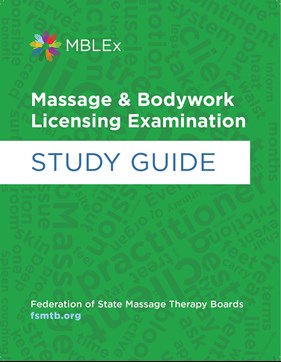 The MBLEx Study Guide, published by the Federation of State Massage Therapy Boards (FSMTB) is designed to assist candidates to prepare to take the MBLEx.
In every section you will find:
A description of each topic area
Topic area study points
Sample MBLEx questions
Also includes:
Tips for successful studying
Practice exam
User-friendly workbook format
$29.95 each + Shipping & Handling (Visa or MasterCard only)
Save on Shipping & Handling!
Purchase 28 guides (a full case), including shipping & handling for $850
Use Discount Code: CasePrice
*All sales are final. No refunds.
$29.95