Annual Meeting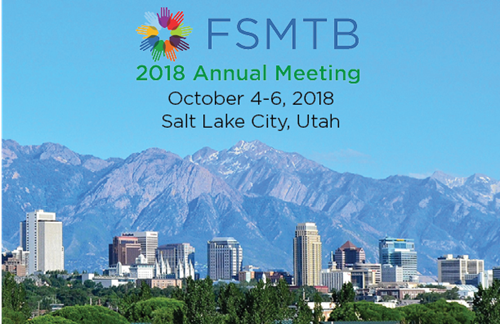 2018 Annual Meeting • Salt Lake City, Utah
Marriott City Center
October 4-6, 2018
View the 2018 Annual Meeting agenda.
Registration will open to FSMTB members on July 1, 2018.
*While the FSMTB Annual Meeting is geared toward the regulatory community, professional educators and the community at large who support FSMTB activities are welcome to attend. Please note that FSMTB Member Boards receive priority registration. FSMTB reserves the right to limit attendance to interested parties in order to accommodate FSMTB members.