2023 Annual Meeting September 28-30, 2023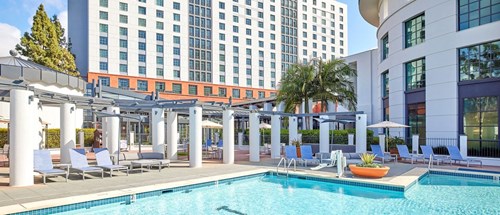 Hyatt Regency La Jolla at Aventine          
3777 La Jolla Village Drive
San Diego, California 92122
858.552.1234
Learn more about San Diego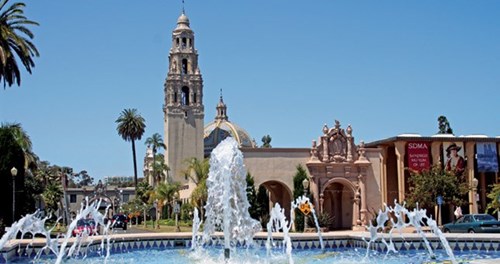 Sponsored by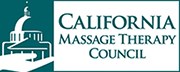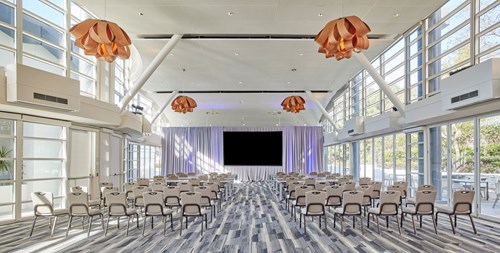 Click Here for the 2023 Annual Meeting Agenda 
The FSMTB Annual Meeting is geared towards FSMTB members and the regulatory community as an opportunity to gain and share knowledge. Professional educators and the community at large who support FSMTB activities are welcome to attend. Please note that FSMTB Member Boards receive priority registration. FSMTB reserves the right to limit attendance to accommodate members.
STEP 1: Register to attend the meeting by clicking the link below. You will receive an email confirmation with the information submitted.
STEP 2: Make flight arrangements. FSMTB will reimburse up to $600 for economy/coach flights for Delegate Attendees, Board of Directors and Speakers that are booked in accordance with the FSMTB Travel Policy. If your tentative flight arrangements exceed $600, please contact FSMTB for authorization prior to reserving the flights.
STEP 3: Make hotel reservations. FSMTB Staff will reserve hotel accommodation for Delegates and Speakers. Sponsors, Non-Delegate Members and Non-Members please book your hotel room using the link below to receive the hotel group block discount. Please book your room early as the reserved block may fill up.
STEP 4: View the Annual Meeting Orientation (Check you email).
STEP 5: Monitor the Annual Meeting Website and watch your email for the updated Agenda, Proposed Bylaw Amendments and Resolutions, Board of Director and Nominating Committee Election Information, and meeting packet.
STEP 6: Fill out the Expense Report. Delegates may submit expense reports for airline expenses prior to the Annual Meeting. Please send completed forms to info@fsmtb.org.
Registration
Registration is now closed. Please email gr@fsmtb.org if you are interested in attending.
*FSMTB covers the expenses for one Delegate from each member board. Additional board members and board staff are encouraged to attend at their or the board's expense.
Hotel
Sponsors, Non-Delegate Members and Non-Members please Book Hotel Reservations HERE. FSMTB will book hotel arrangements for all Delegates, speakers, and FSMTB Board of Directors.
Sponsorship
FSMTB relies on your support to provide the education, networking, and programming that our members require in their efforts to ensure the practice of massage therapy is provided to the public in a safe and effective manner. To view the different sponsorship opportunities click HERE. To become a sponsor, click HERE. For more information, click HERE
CALL FOR NOMINATIONS FOR ELECTIONS AT THE ANNUAL MEETING - CLOSED
CALL FOR RESOLUTIONS AND BYLAW AMENDMENTS-CLOSED
PROPOSED RESOLUTIONS AND BYLAW AMENDMENTS
The proposed Resolution and Bylaw Amendments for debate and voting at the upcoming FSMTB Annual Meeting of the Delegate Assembly are now available and can be found HERE. Also included are the Policy Committee's recommendations on each of the proposals.  Please have your board review to determine your board's position and advise your Delegate so they may vote accordingly at the meeting.  
Contact FSMTB Staff HERE.